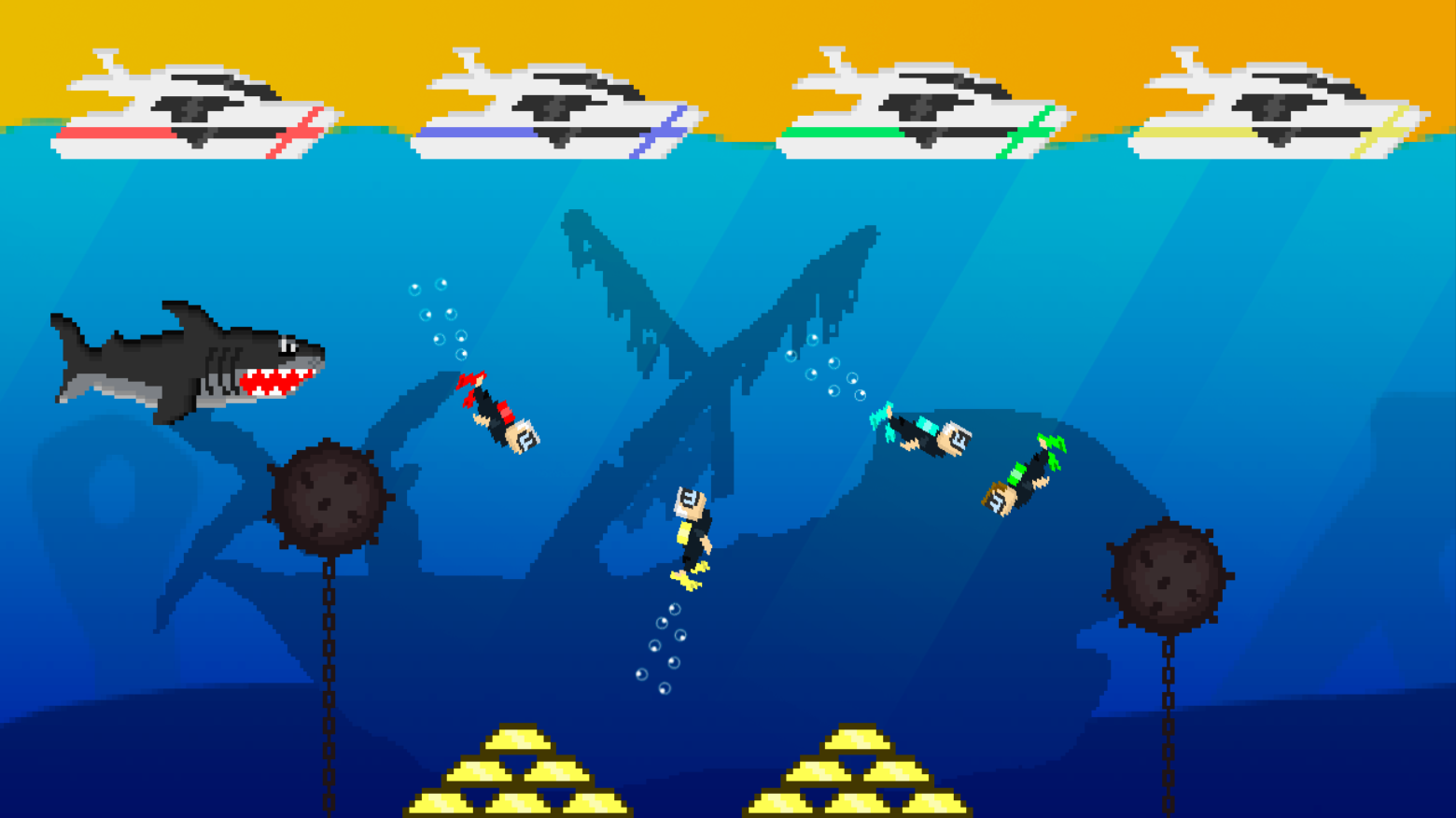 DiveDiveDive
A downloadable game for Windows, macOS, and Linux
"Just dive that gold up from the ground", they said. "Water's a bit chill but it's a nice day", they said. Well, I jumped in but the day sure wasn't nice. Neither was the shark. Nor the mines. But how would a mine be nice?
A game by Martin Pichlmair & Anchel Labena
Install instructions
Game needs 4 Xbox 360 controllers to work.